[Estimated Reading Time:
< 1
minute]
Having just installed Delphi XE4 "Professional", provided as part of my employer's current SA, the initial "Welcome" to the new version, and seemingly the "baked in" Start Here landing page invites me to set-up Delphi for iOS development: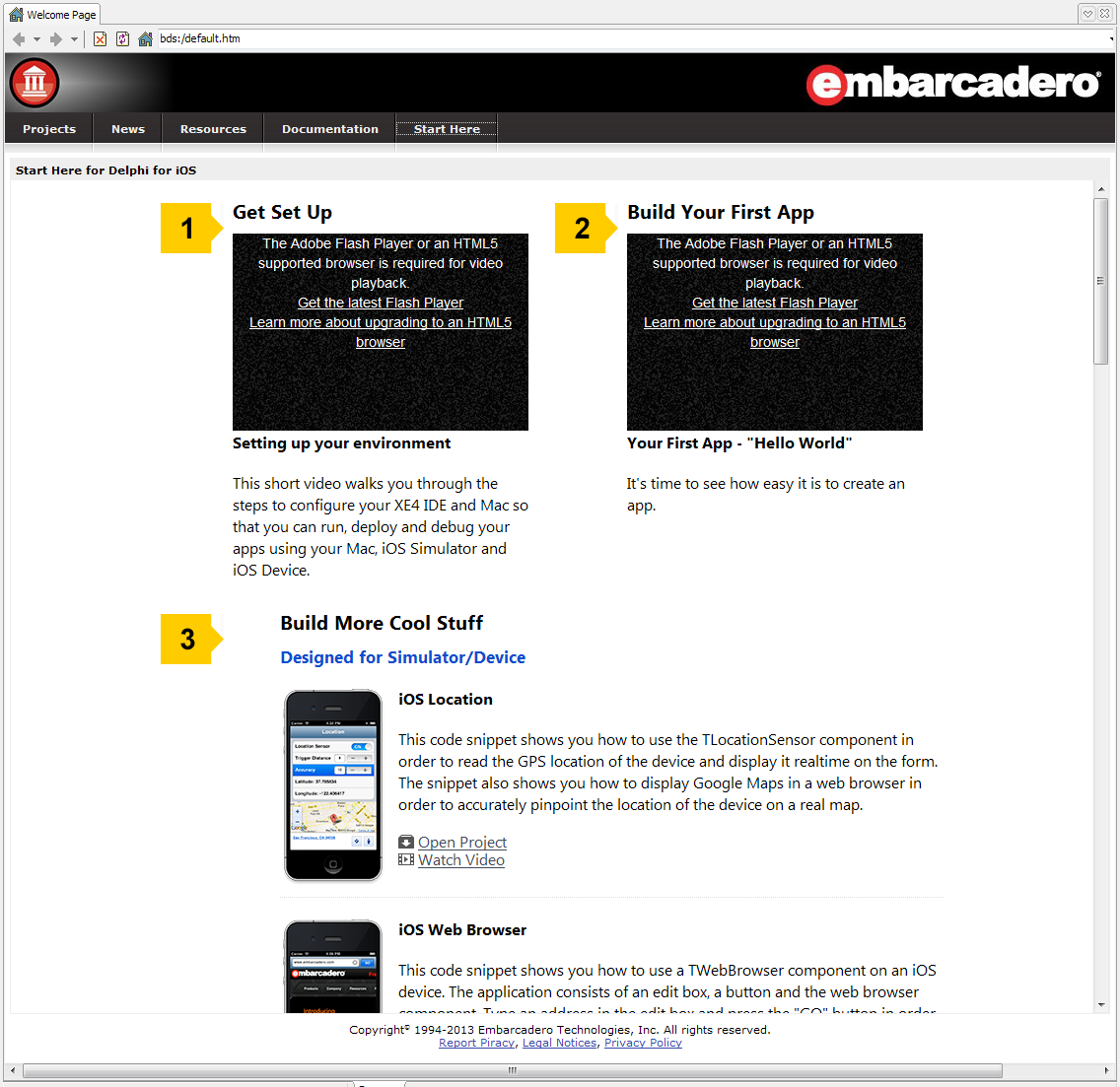 And this for a product that doesn't actually include this capability because we haven't paid for it.
Cute.
Is it really so difficult to contrive to "welcome" your customers in an appropriate fashion ?
Part of me suspects that this apparent assumption built-in to the product might indicate that the decision to screw-over the (non-SA) customer base by making them pay almost as much for this capability as they paid for the previous upgrade, less than a year ago and which was previously indicated as to be a "low cost" addition, came rather late in the day or against the wishes of the team actually putting the product together who were therefore unable or unwilling to tailor the "welcome" experience to be relevant to the product actually installed.
But on recent evidence I find it frankly more likely to indicate that Embarcadero really just don't care if they offend their customers, and this is just "two fingers" at anyone who has decided not to play the part of docile cow in their increasingly blatant game of Milking The Customer.